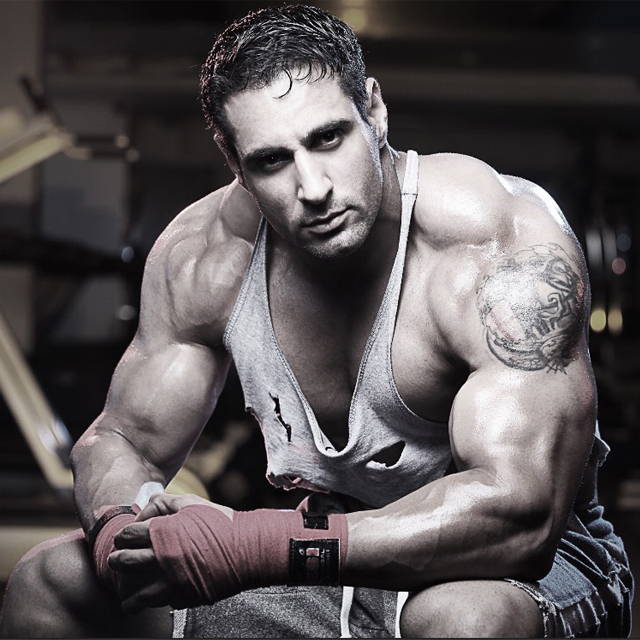 Athlete Name: Harry Sekhon
Athlete Name: DC Rana
What's your height? 5'11
Weight: off season? During season?

Off-season –88-92KGS During Season- 78-81Kgs

What is your favourite hobby? Writing Songs & Rapping
Where do you currently reside? House NO. 142 sector 27A Chandigarh
What's your hometown/birth place? Hometown –Amritsar Birthplace-Chandigarh
What athletic sport are you known for? Bodybuilding
What is your IG username? DC__Rana
What made you want to be a part of the MuscleMantrafamily? Muscle mantra is the only genuine brand I see in Indian supplement industry and results are really good
What are your go-to MuscleMantrasupplements? 100% Whey Protein ,WikidPreworkout& Arm3d BCAA
What is your favourite body part to train? Chest
What's your education? Diploma in Hotel Management & Diploma in Personal training
What do you currently do? Presently Working as a Personal trainer.
Are you single? Engaged
What's your favourite food? Butter Chicken with Khameeri Roti
What kind of cardio do you prefer? Cross trainer or Staircase
Do you have pets? If so, what kind? YES,I love dogs and presently have a Labrador as my companion
Do you have kids? NO
What's your dream car? Rolls Royce
How did you start with fitness? It was my dream Job to work in the Fitness Industry and by God's Grace I am happy to be a part of this elite Industry.
Who are your role models? C Bum & Jay Cutler
Who is your favourite super hero? Batman
What are you currently reading? -
What's your favourite movie? Beauty & the Beast
What's on your workout playlist? Hip Hop Numbers and mostly Rap Songs
What's your favourite cheat meal? Burger with a good Thick & creamy Shake or Mughlai food
What advice would you give to beginners? Be patient and dedicated always. 2. Don't always wait for results instead keep working on them and u will see the results yourself
What's your favourite TV show? Shinchan ,Oggy& the Cockroaches and WWE
What is your achievement you are most proud of? My Parent's Happiness
Did you play any sports growing up? Hand Ball & Weight lifting
Current Training Split: 6 days Training once a day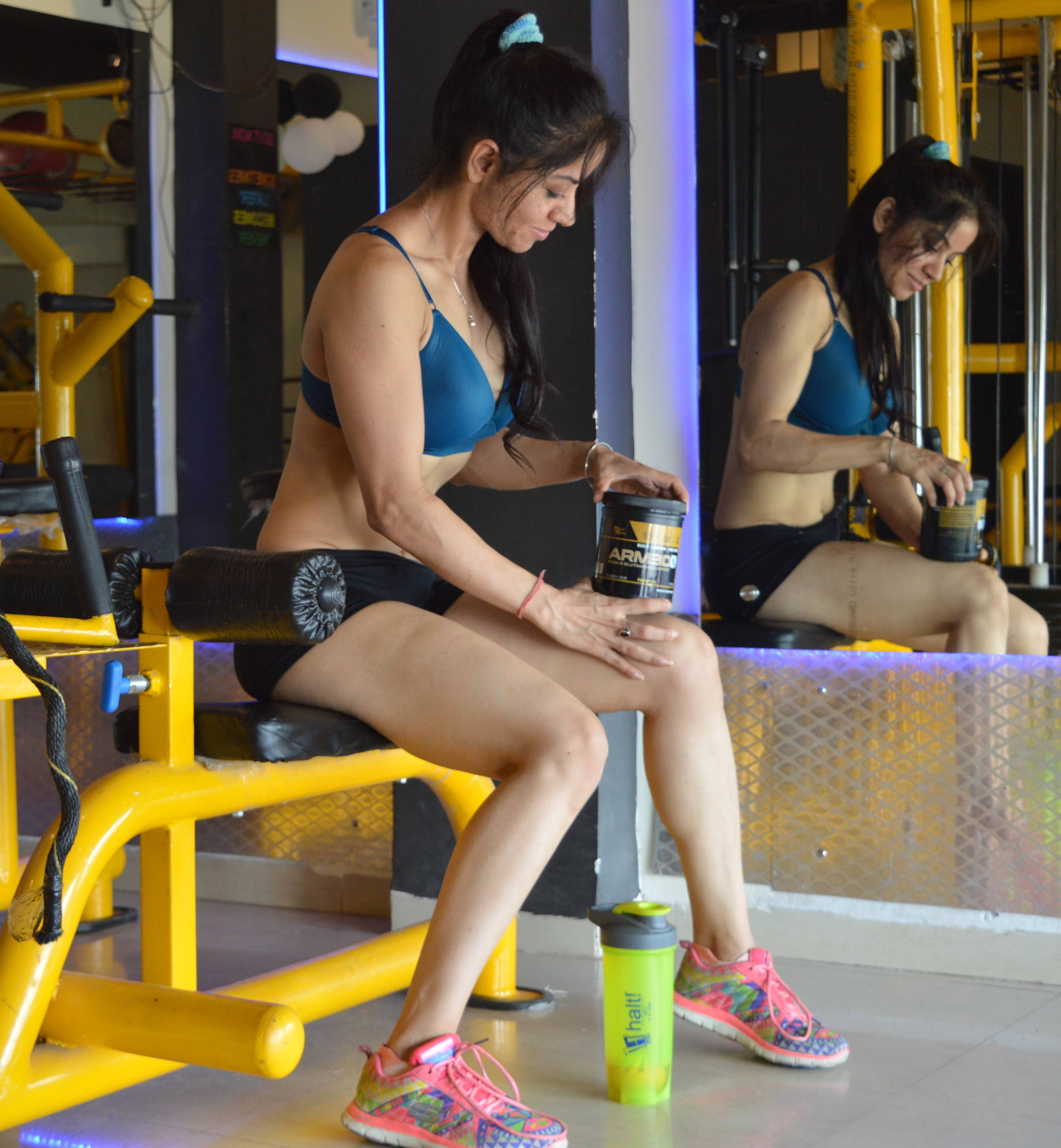 Athlete Name: Dr. Ameeka Tula
      Athlete Name: The Punjabi Lion "ROBO"
What's your height? 6'00"
Weight: off season? During season?I am on season 365 days a year and weight around 200 lbs, usually 5 pounds up or down(Billed as 230-235lbs in wrestling because of my bigger looking muscle mass)
What is your favourite hobby? Wrestling, Working out, playing and watching sports.
Where do you currently reside? Burlington, Massachusetts 01803, USA
What's your hometown/birth place? Chatamli District Ropar, Punjab.
What athletic sport are you known for? Wrestling internationally, Bodybuilding and Soccer nationally in India.
What is your IG username? Thepunjabilion
What made you want to be a part of the MuscleMantra family?  MuscleMantra is 100% authentic so am I J. I liked the fact that MuscleMantra provides pure and very impressive nutrition value. Another point was being a natural athlete I wanted be part of family that promotes health and fitness, provides supplements for athletes or normal people who are intended to get into fitness. The point here is I trust MuscleMantra that if I consume the product, it is what it's labelled not something I don't want to consume, or later get to know I was taking something banned or a dope.
What are your go-to MuscleMantrasupplements? BCAA, Protein Isolate
What is your favourite body part to train? Least favourite? I wouldn't be a professional athlete if I had a least favourite part to train, I enjoy training every body part equally and also other agility, endurance trainings.
What's your education? Masters of Computer Science from University of Iowa, Iowa City, Iowa USA.
What jobs have you had? What do you currently do?Software Engineer at Broad Institute of MIT and Harvard University.
              Professional wrestler
Are you single? Yes
What's your favourite food? Mexican, anything on grill or bbq.
What kind of cardio do you prefer? Free body weight cardio with heart rate up(Sprints, Bike, Burpees, High knees, Ups downs, body weight squats, high jumps etc.)
Do you have pets? If so, what kind? NO
Do you have kids? NO
What's your dream car? I don't have any dream car.
How did you start with fitness? I got into soccer at very early age(6-7), in high school I started lifting weights and 4 years back I started throwing people around in the ring.
Who are your role models? The Rock
Who is your favourite super hero? None
What are you currently reading? Nothing, barely get time from my tight schedule.
What's your favourite movie? Rocky
What's on your workout playlist? Usually random, Bohemia. Bohemia is part of my family but he is one of my all time favourites too.
What's your favourite cheat meal? weekend to weekend, Indian sometimes, burgers and fries, typical American breakfast, millions of tacos.
What advice would you give to beginners? Learn, Learn, just keep learning and never give up.
Do you listen to motivational speakers? If so, who? I like to listen real life success stories and learn from it. I don't have any favourites but any real life story will surely give you something to use it in your life and I like to hear that from anybody who has some positive energy in them.
What's your favourite TV show? None
What is your achievement you are most proud of? Living the dream of becoming professional athlete which I thought this dream will never come true.
Did you play any sports growing up? Soccer
Current Training Split : One body part a day except bi-tries together in one day.
              Cardio, core, body weight training 3 days, 2 days wrestling training.
                Wrestling shows over the weekend.
                I train basically 6 days a week and twice a day.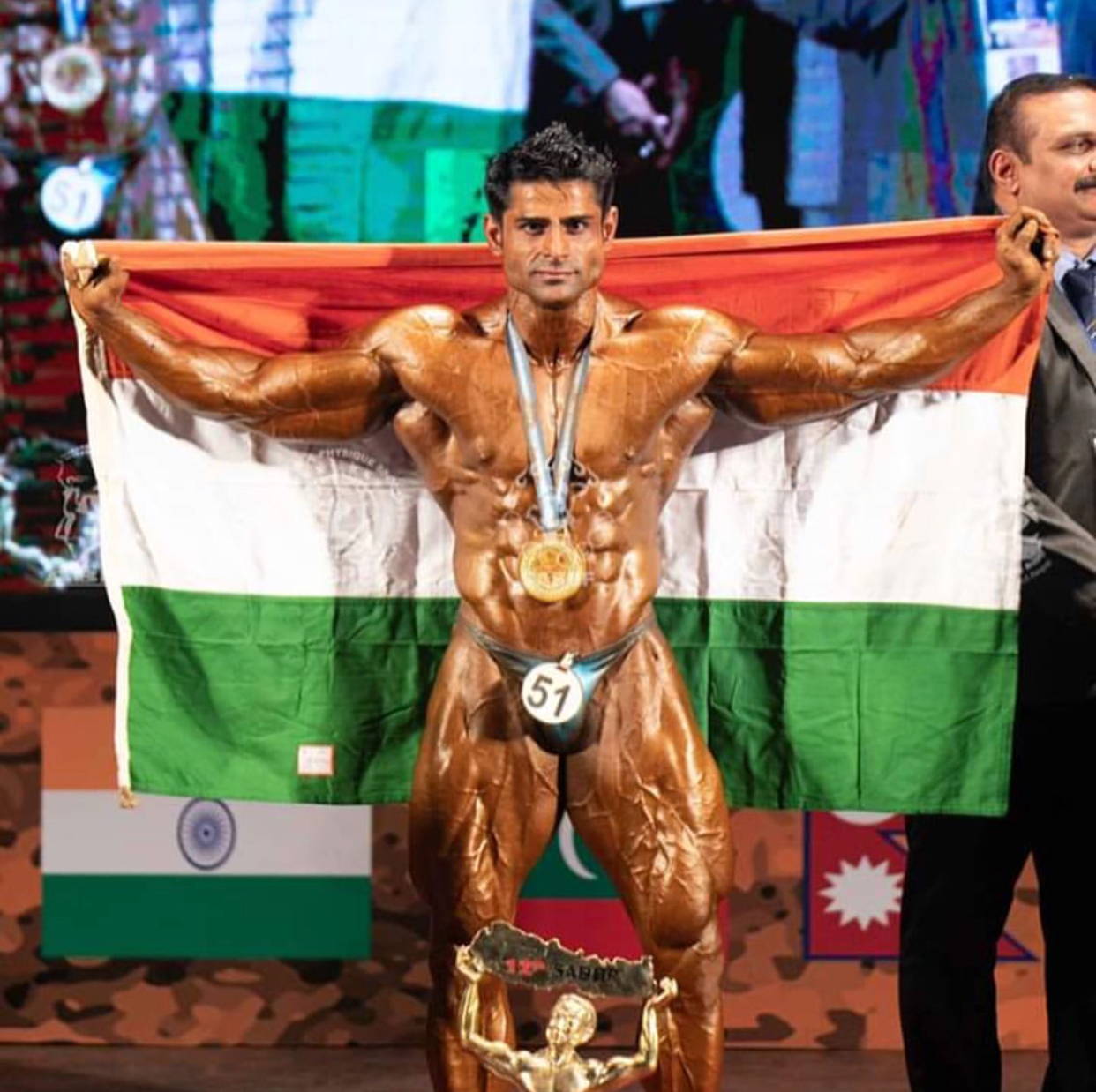 Athlete Name: Ravinder Kumar Malik